Letter From CEO Carla Lewis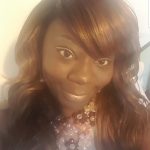 Dear Families & Supporters,
During this time of the Covid 19 pandemic I have seen our community uplifting each other and sharing heartfelt stories. This is a challenging time for the entire globe. It is so meaningful to see our family of sickle cell warriors, caregivers, health care providers and community supporters banding together to help each other in some way.
Since the first days of the outbreak, we have worked closely with healthcare experts to assure we stay updated with accurate resources of best practices to help our community impacted by sickle cell disease. We continue to stay connected providing resources that help our community. We provided resourceful information & gift cards to families in need living within Osceola, Seminole, Orange, Brevard, Polk, Volusia or Lake Counties. Currently our focus is on educational programs & resources. We know that during this time every small gestures of kindness & assistance means so much to families. We are all in this together!
The generosity of our supporters helps to make it possible to assist our community impacted by sickle cell. We appreciate the support of partners and supporters as we aim to do more to assist our very community that need support. Please reach out to us if you need assistance. If you desire help our efforts please contact Kids Conquering Sickle Cell Disease Foundation at admin@kidsconqueringscd.org, simply make donation on our donation link or via mail. Thank you for your support.
Respectfully Yours,
Carla Lewis

We Are Here to Make A Difference
Stay Connected
Kids Conquering Sickle Cell Disease Foundation has established programs to help educated families through support program initiatives.
Center for Disease Control
Coronavirus Health Tips
Symptoms to Look For
Watch for symptoms
People with COVID-19 have had a wide range of symptoms reported – ranging from mild symptoms to severe illness.
These symptoms may appear 2-14 days after exposure to the virus:
• Fever
• Cough
• Shortness of breath or difficulty breathing
• Chills
• Repeated shaking with chills
• Muscle pain
• Headache
• Sore throat
• New loss of taste or smell

Underlying Conditions
Older adults and people who have severe underlying medical conditions like heart or lung disease or diabetes seem to be at higher risk for developing more serious complications from COVID-19 illness.
Seek Medical Attention
When to Seek Medical Attention
If you develop any of these emergency warning signs* for COVID-19 get medical attention immediately:
• Trouble breathing
• Persistent pain or pressure in the chest
• New confusion or inability to arouse
• Bluish lips or face
*This list is not all inclusive. Please consult your medical provider for any other symptoms that are severe or concerning to you.

For More info go to Symptoms of Coronavirus – https://www.cdc.gov/coronavirus/2019-ncov/symptoms-testing/symptoms.html
Medical Emergency
Call 911 if you have a medical emergency: Notify the operator that you have, or think you might have, COVID-19. If possible, put on a cloth face covering before medical help arrives.
Sickle Cell Disease Association of America Support
SCDAA Resources
Patient and Caregiver Advisory