Warrior Story Of Hope - DayShana J.
Defining Strength & Hope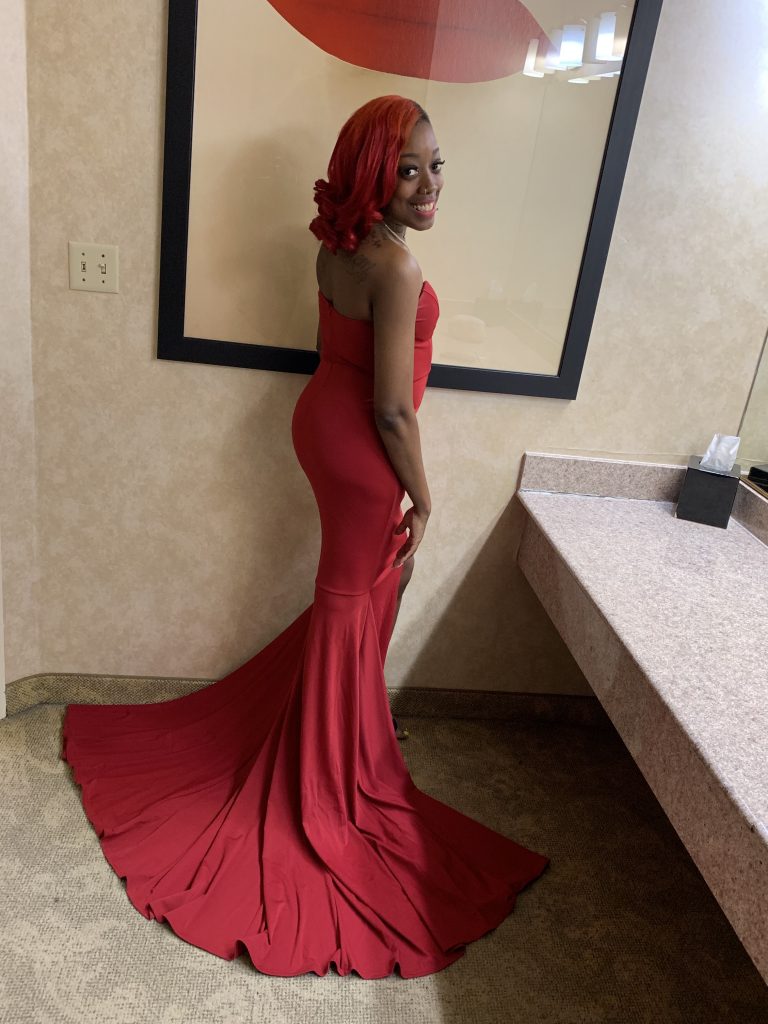 My name is DayShana "Sugalump " and I am 28 years old living with sickle cell SS. I was diagnosed as a child and I'm actually the only member of my family with sickle cell anemia. I graduated from Western Branch High School in 2010. I am a mother to my beautiful three year old son Tristan and a cosmetologist -which I've been for ten years, working at Salon 10 as a stylist. Living with sickle cell disease is very hard and stressful. As a child, I really don't remember getting sick. It wasn't until the age of 21 after I had transitioned from CHKD, that I had my first real crisis! Then it was downhill from there! Being in pain every single day, fatigue, insomnia, and depression are all things I've had to experience because of sickle cell.
 My journey living with sickle cell has been rough. I have frequent flare ups-which I believe are a result of overworking myself at the salon, increased stress, insufficient rest, and weather changes. I sometimes have a few hospital admissions a month(I'm actually being admitted as I type this). Living with sickle cell has caused me to have a minor heart surgery when I was in the tenth grade because my heart would beat extremely fast. I've had my gallbladder removed. I've had a PE twice-which is a blood clot in the lungs. I've had blood clots in both my arms. I've had pneumonia several times. I've had countless blood transfusions. My hemoglobin would normally drop once a month. One time in particular was the scariest and worst crisis I've ever had. Back in 2013, I had just been discharged from the hospital after being admitted for a pain crisis. I had probably been home only a few hours. I remember waking up out of my sleep in the worst pain I've ever experienced. By the time I made it back to the emergency room, my hemoglobin was a 4.0.  Normally my hemoglobin is a 8.5. My hemoglobin was so low I couldn't function and my pain was excruciating. It felt as if nails were scraping my bones. I ended up in the ICU for a week and had to get four units of blood. Now, my hemoglobin drops just about every week so I've been having to get weekly transfusions from the month of June till now. I'm also in the process of having a stem cell transplant done at UVA once I have a donor. 
The highlight of my life is being a successful stylist and advocate. I've  attended the National Sickle Cell Convention in 2018 and this year 2019. Through it all, having sickle cell disease doesn't define me, but it has made me into the strong individual that I am. With God's help, I'm going to remain positive and keep this smile on my face because I look nothing like what sickle cell has put me through.