Programs & Services
Educating & Empowering Our Community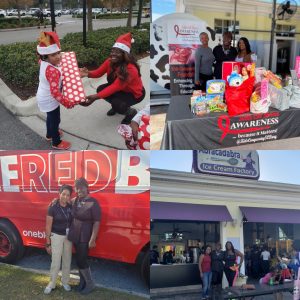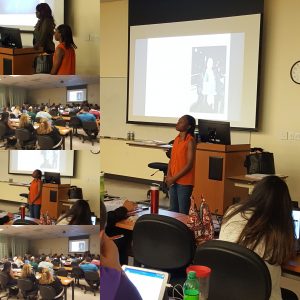 Educational Presentations
We provide educational presentations within the community & beyond. We have provided presentations at ECPI Nursing University, University of Central Florida, Nemours Children's Hospital, Orlando Health Hospital, at churches, health fairs, seminars, conferences & more.
We welcome the opportunity to provide an educational presentation at your establishment. Please contact clewis@kidsconqueringscd.org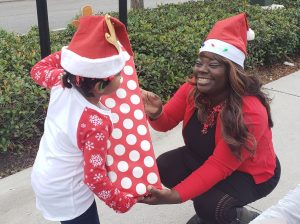 A Gift of Hope Toy & Blood Drive
We help to increase the supply of needed blood & marrow for our community by providing drives. We also collect & distribute new toys & gift cards to children (0-17) during the holidays to assist families experiencing financial burdens due to frequent hospitalizations. We also assist the families that have lost a  Parent/ Guardian warrior that has a surviving child/ children. New toys and gift cards  are collected at our toy drives and blood drives and throughout the year to bring smiles to children and their families.
Kids Conquering SCD is proud partner of OneBlood.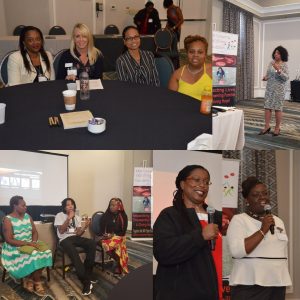 Embrace Education Program
Kids Conquering Sickle Cell provides educational sessions throughout the year. We understand the importance of our community to be well informed about sickle cell, best practices to improve health, treatment options, and resources. We actively educate our community through scheduled Brunch & Conversations Sessions, conferences, and we participate in meetings . We welcome you to join us at our scheduled sessions that are listed in events. We also welcome the opportunity to lecture at your conference or establishment.  Please contact clewis@kidsconqueringscd.org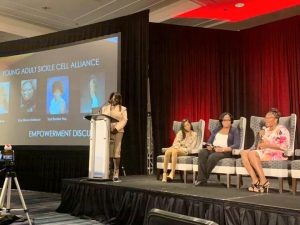 Young Adult Sickle Cell Alliance
The Young Adult Sickle Cell Alliance (YASCA) was created to provide  support & advocacy while providing a united empowered voice for young adults living with sickle cell. Young Adults Advisors are patients  professionally trained to help healthcare providers, patients and the community to better understand the unique challenges for young adults and the best practices. Our advisors are  also trained educators that provide presentations on clinical trails and various topics related to sickle cell locally and beyond. The Young Adult Alliance proudly provides a annual session at the National Sickle Cell Disease Convention Annually.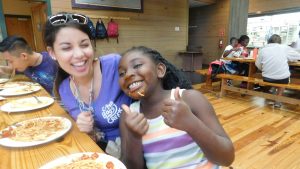 Expressions at Camp Boggy Creek Program
Kids Conquering Sickle Cell is excited to provide an evening of unity & fun at Camp Boggy Creek Annual Family Retreat. This is a great opportunity for children living with sickle cell disease and their families to enjoy a fun weekend of camping activities while meeting staff & new friends. Kids Conquering Sickle Cell Disease provides  an interactive parent session providing education, fun, prizes and sweet treats to families. Parents must sign up in advance with Camp Boggy Creek (www.boggycreek.org) to attend the annual April Sickle Cell Family Weekend Retreat. We encourage families that reside in Florida to please join us! The retreat is free to families to enjoy a fun weekend with medical support to chronically ill children living with sickle cell. We look forward to seeing you!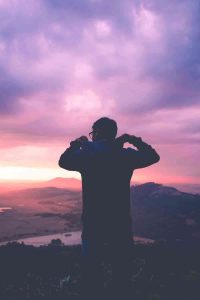 We provide an opportunity for children living with sickle cell disease ages 7-17 to apply to become Kids Conquering Sickle Cell Disease Ambassador encouraging leadership & empowerment among their peers. The selected child will learn about advocacy & meet legislative officials within the community.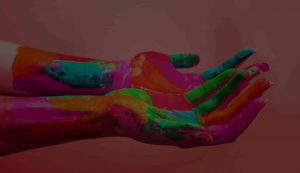 Financial & Referral Assistance Program
Kids Conquering Sickle Cell provides grocery gift cards to patients and families in need that meet our requirements to complete our program assistance form. Families are also provided with referrals to community organizations that provide counseling services, food assistance, medication payment assistance or further assistance like rental payment and utility payments. Families may contact admin@kidsconqueringscd.org to request assistance.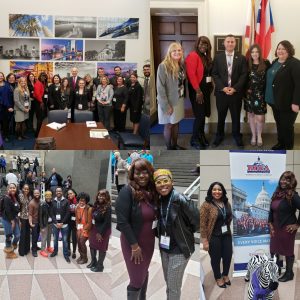 Kids Conquering Sickle Cell Disease Foundation joins the advocacy efforts of our community. We continue to attend meetings on Capital Hill, within our local community and beyond to further bring light to the impact of sickle cell disease and the need for legislative support for more treatments, programs and resources. Our efforts continue as we partnership with other community based organizations, National Sickle Cell Diseases Association of America, American Society for Hematology, Every Life Foundation, and various companies/organizations. We continue to grow partnerships with organizations and individuals to unite to make a difference.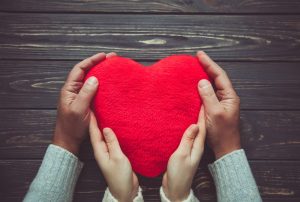 Forever My Child, Forever My Friend Memorial Program
We offer support services to grieving families. We connect families with therapy services & resources to further assist families.
Our program also adopts children for Christmas that have lost a parent due to sickle cell or a related blood disease. These children are provided with gifts sponsored by individuals or companies that have a heart to bring a smiles to children enduring a difficult time. Please contact admin@kidsconqueringscd.org if your family is experiencing the loss of a love one and would like connect our program.