Warrior Story of Hope - Cynthia B.
Defining Strength, Inspiration, & Hope!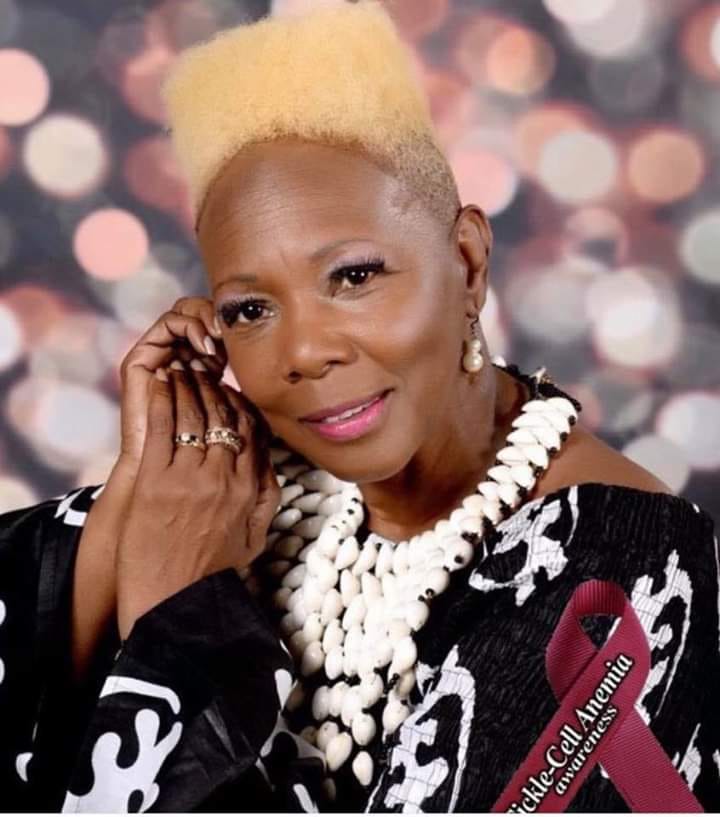 Mrs. Cynthia was born in Brooklyn, New York and then moved to Laurens, South Carolina when she was twelve years old. She was the last child of fifteen children. She moved from South Carolina after becoming a military spouse and traveled all over the world for many years. She moved to Kissimmee, FL in the year of 2000. Cynthia is the mother of two adult children and a proud grandmother. Cynthia graduated from Excelsior College of Albany, NY with Associates Degree in Liberal Arts. Mrs. Cynthia is continuing her education currently to receive her Bachelor of Arts in Psychology. Cynthia worked as a substitute teacher for many years. Cynthia established activities for children through dance and step teams for several years. Mrs. Cynthia is currently active with her church leading a dance ministry.
Mrs. Cynthia was born with sickle cell disease SS. She is a sickle cell warrior that have been through health challenges and frequent hospitalizations. Despite sickle cell warriors having a life expectancy of 42-47 years old, Cynthia is has celebrated 60 birthdays. Mrs. Cynthia has not allowed sickle cell disease to define her! Cynthia stated, "As a sickle cell warrior, it is important to know your body and listen to your body. I have developed healthy habits because I learned from my mistakes.  My health is my priority so I drink lots of water, drink my beet smoothies, I am mindful of things I eat and I rest when necessary."
Cynthia defines herself as a child of God and a woman of victory! Cynthia enjoys stepping, traveling, and spending time with family. Cynthia is an active member of her church and she consistently stays involved with community activities. She started an entrepreneurship business of certified notary.  She is a compassionate sickle cell advocate and warrior. Throughout her career with working with children and families, Cynthia has developed a passion for community outreach. Was a former board member for Kids Conquering Sickle Cell Disease Foundation. Cynthia is dedicated to the social development of children affected by Sickle Cell Disease and other forms of blood disorders.