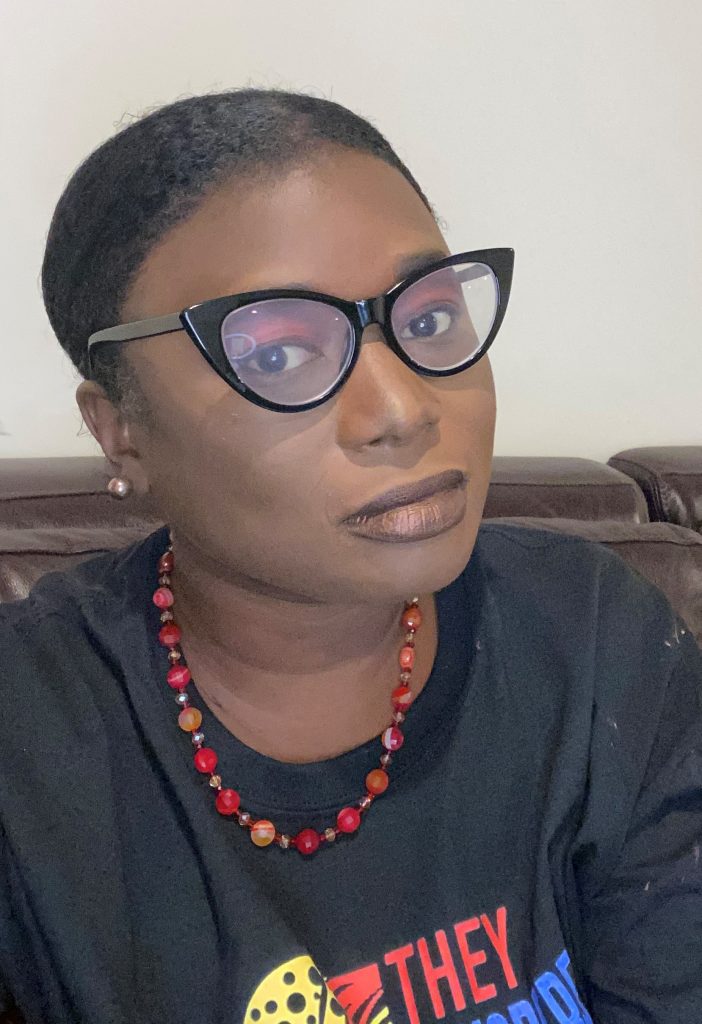 Teonna Woolford was born and raised in Baltimore, Maryland. Although she has Sickle Cell Disease (hbSS) and has faced numerous health complications, she is talkative, friendly, and full of life.
A true fighter at heart, she has recovered from bilateral hip replacements, a failed bone marrow transplant, acute liver failure, and several other complications. 
Teonna has a wide range of interests including, reading, writing, watching movies, and keeping up with current events around the world. She loves to cook and spend time with her family. She is very active in her church and staying within the will of God is her highest priority.
After surviving the very serious complications from her bone marrow transplant rejection, Teonna felt God kept her here for a purpose and dived heavily into sickle cell advocacy. She has worked alongside the National Institute of Health, Health and Human Services, the Food and Drug Administration, and several pharmaceutical companies. Currently, she is a research assistant at Children's National in Washington DC. She is most proud of her contributions to the American Society of Hematology Guidelines for sickle cell disease and stem cell transplants. And, has recently been added to two working groups for the new gene therapy protocols. She has spoken on numerous sickle cell related panels and sat down with First Lady, Michelle Obama, Dr. Ben Carson, and members of congress, such as civil rights leader and humanitarian Congressman John Lewis. 
In fall of 2019, Teonna enrolled back in school and is pursuing a degree in psychology with hopes of becoming a clinical psychologist with a specialization in neuropsychology. 
Despite all of her various challenges, Teonna remains optimistic and grateful for life. She is working towards her goals and hopes to affect real change in the sickle cell community. She is now focused on not just living with sickle cell but thriving with it.